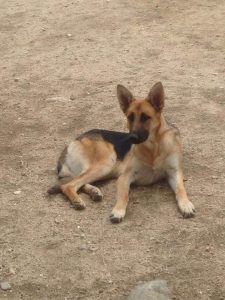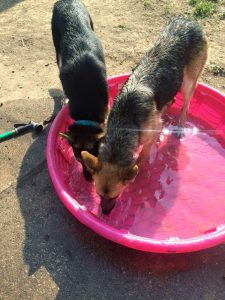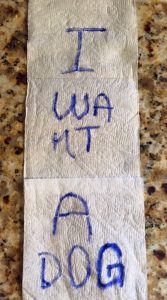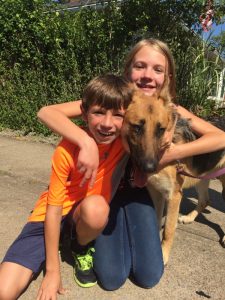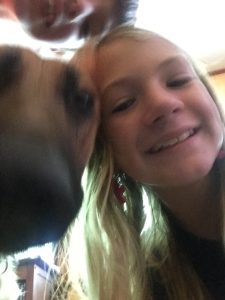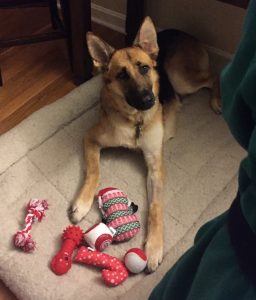 Daisy was rescued from the hot California Desert. She was running as a stray along with her sidekick Sadie. One of our contacts called us and asked if we could please help before they both ended up in one of many California high kill shelters. We at Working Dogs Rescue knew we had to save these precious girls from the awful fate that faces so many strays in these shelters. 
An Ohio family was looking for a shepherd as a companion for their kids… who really wanted a dog! We brought her to Ohio and this was a perfect match for Daisy.  Now named Zoey, she is happy as can be with this amazing family where the kids adore her and she them! 
Happy life, sweet Zoey!